Dr. Moon-Keen Lee
Consultant in Health Care
Link to website of Alpha Specialist Centre, Kota Damansara, Petaling Jaya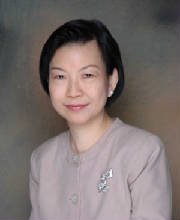 * Experience: Consultant Neurologist

* was part of the pioneer team of medical consultants involved in the planning and commissioning of Sunway Medical Centre in Petaling Jaya, which is a suburb of Kuala Lumpur (capital city of Malaysia).
Through contacts accrued from our collective experience as physicians, we recruited doctors from a broad spectrum of medical disciplines in order to provide the extensive range of specialties available at Sunway Medical Centre. This hospital is now up and running and is positioned to be one of the premier tertiary care private hospitals in the country.
* is a director and co-founder of of Alpha Specialist Centre, a state-of-the-art boutique ambulatory day-care specialist centre in Kota Damansara, Selangor.

* Qualifications: MBBS (Malaya), FRCP (Edin)

* Fellow of the Academy of Medicine of Malaysia

* Member of the Neurology Credentialling Subcommittee, National Specialist Register, Ministry of Health of Malaysia

* Member of the Queen Square Alumnus Association

* Overseas Member of the Austrialian Association of Neurologists

* Member of the American Association of Electrodiagnostic Medicine

* Directorships held: Board of Directors, Sunway Medical Centre; Board of Directors, Medivision Co. Ltd. (equity partner of Selangor Medical Centre)
Positions held:
Former Vice-President of the Malaysian Society of Neurosciences
Experience on Expert Committees:
Member of Committee for the Drafting of "Good Medical Practice" Code Book for the Ministry of Health of Malaysia
Member of the Committee on Strategic Planning, Academy of Medicine of Malaysia
Certification of Brain Death - Ministry of Health of Malaysia (1992-1993)