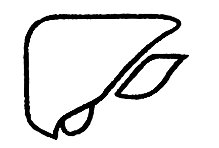 Dr. Robert P. Jalleh, Consultant in Hepatobiliary and Pancreatic Surgery
MBBS (Malaya), FRCS (Edinburgh), FRCS (Glasgow), FRCS (Ireland)
Fellow, American College of Surgeons
Fellow, Academy of Medicine of Malaysia
Dr. Jalleh is a graduate of the University of Malaya and has undertaken extensive surgical training at the Royal Gwent Hospital, Wales and the Hammersmith Hospital, London. He has more than 20 years' experience in General Surgery as well as subspeciality work in liver and pancreas cancer surgery, and laparoscopic gall bladder removal.
He was previously senior consultant and associate professor at the University of Malaya Medical Centre (formerly known as University Hospital Kuala Lumpur).
Dr. Jalleh was conferred the International Guest Scholar Award presented by the American College of Surgeons in 1994.

The following are some of the common surgical procedures performed:

Gallbladder surgery
Liver surgery:

liver cancer
choledochal cyst

Pancreas surgery

pancreas cancer
pancreatic pseudocyst

General surgery

anorectal conditions
thyroid conditions - thyrotoxicosis, multinodular goitre, thyroid cancer
sebaceous cyst, lipoma, fibroma

Breast surgery

breast lump
breast cancer

Endoscopy

Gastroscopy and biopsy, removal of polyps and growths
Colonoscopy and biopsy, removal of polyps and growths

Minor surgeries are performed at Alpha Specialist Centre http://alphaspecialist.com as day surgery procedure. Major surgeries are done at Sunway Medical Centre http://www.sunway.com.my/sunmed/main.asp
Please get in touch to obtain information or offer comments and join our mailing list for medical talks and other special events!

You can e-mail us at:
The Jalleh Surgical Clinic
Suite 9, Alpha Specialist Centre * 25-31 Jalan PJU 5/6 * Dataran Sunway * Kota Damansara * 47810 Petaling Jaya
Suites WW02, 03 Sunway Medical Centre * 5 Jalan Lagoon Selatan *
Bandar Sunway * 46150 Petaling Jaya
MALAYSIA